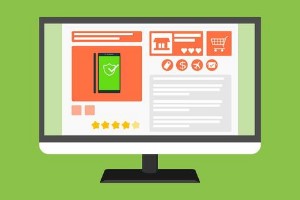 ShipStation Integration to SAP Business One, the IDC 2020 Leader in Small Office Cloud ERP application
SAP Business One was recently recognized by IDC as Leader in the worldwide software-as-a-service (SaaS) and cloud-enabled small office ERP applications market.
Global e-commerce sales up 55% over previous year
Today, more than ever, technology has paved the way for the continuous flow of goods across industries around the world despite the physical limitations and major economic dent caused by COVID 19. According to the recent Adobe's Digital Economy report, e-commerce sales have reached 66.3 billion in July, which is up 55 percent year-over-year. At current growth levels, 2020's online spending could exceed online spend for all of 2019 by the 5th of October.​
With this data as the background, the recent go-to-market collaboration of ShipStation, the world's leading web-based e-commerce shipping solution, with SAP happened at the most opportune time. The strategic partnership aims to support the growing e-commerce sellers by integrating SAP B1 with ShipStation's platform.
Russell Griffin, Vice President, Global Solutions Provider Partnerships at ShipStation stated:
"With today's rapidly evolving retail landscape, it's critical for businesses to have a comprehensive view and understanding of all assets and processes now more than ever."
ShipStation is a shipping software company based in Austin, Texas with offices in the UK and Australia. Since 2011, ShipStation's platform has been helping e-commerce retailers to be exceptionally efficient at processing, fulfilling, and shipping their orders from the most popular marketplaces and shopping carts using top carriers including DHL, FedEx, and UPS. Its easy to use, web-based interface that integrates directly with major carriers and online platforms enables the ShipStation to combine order processing, production of shipping labels, and customer communication.
An SAP Business One Cloud Starter pack license is available for as little as $140ex GST per user per month. It comes with the ability to import Customers, Suppliers, Items and Price Lists straight from a Microsoft Excel spreadsheet. Sales pipeline, CRM, Cash flow management and Budgeting – these are just some of the areas that a move to using SAP Business One could help with improving how you manage your business.
If you are and existing Customer and would like to to find out more about integrating ShipStation to SAP Business One , get in touch with one of our team. If you are looking to see why SAP Business One may be a more feature rich option than Xero, MYOB, or QuickBooks coupled with cin7, Fishbowl, Tradegeko, Dear Systems or Unleashed - please book in for a free, no- obligation, one hour run through over the Web with one of our team.