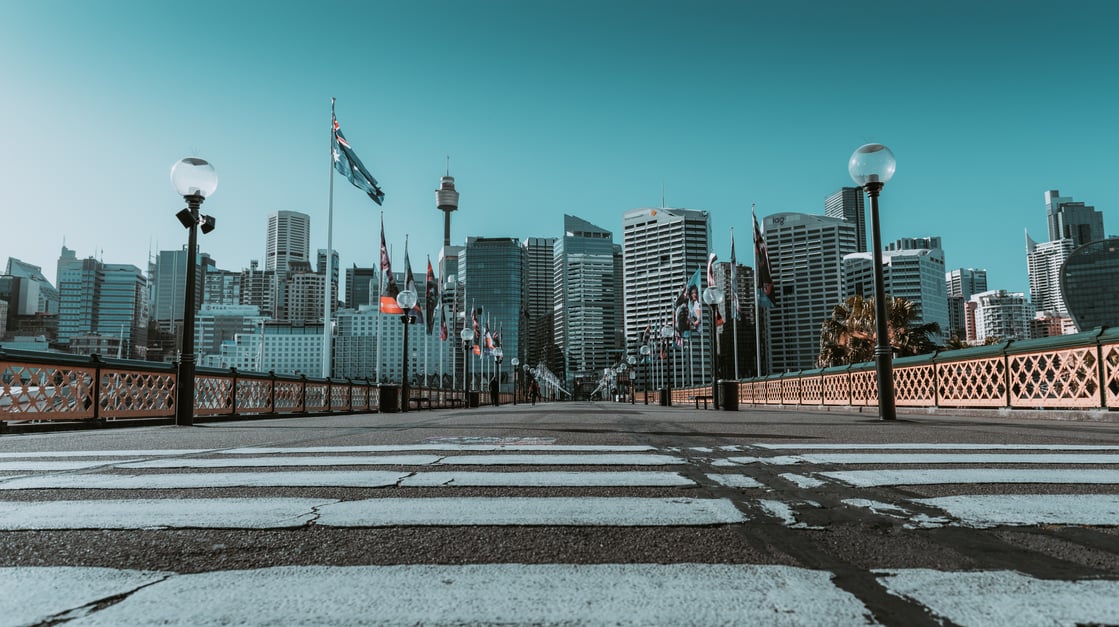 It has been quite an uncertain start to the year for many businesses due in part to multiple global and local events, of which the effects are currently being felt (or will soon be felt) across the Australian business landscape.
While many may feel that Australia exists in its own bubble that isn't strongly affected by outside factors, having this mindset puts businesses on the path to danger.
Having specialised in Global Economics at university, I've always maintained a high interest in understanding how global events can affect the economy and the businesses that operate within it.
So this month, I'll be sharing some of the factors and events impacting businesses and how to future-proof your business against risks.
The five events promising more turbulence in 2022
Australian business owners are currently at a disadvantage if they're not able to understand how global events and policies will affect their own business.
The world is currently going through a volatile period - and has been for several years - with no sign of calming. So what kind of factors are at play and what are their effects?
1. Upcoming Australian federal election
With the federal election coming up, businesses will find that investment decisions are being paused until a clear outcome is known.
Other businesses and customers will be cutting back as they wait, so business owners should be aware of their current stock and make calculated decisions about which products to sell and hold over the next few months.
2. Political standoffs between global nations
Political standoffs are causing turmoil amongst multiple nations - one of which is the source of low-cost supplies and products to many Australian businesses.
This tension carries the potential to significantly affect the cost elasticity of products - putting businesses relying on a single supplier at a disadvantage.
3. Stock market correction
Many have been anticipating a stock market crash – and whilst it hasn't happened yet, there has been a significant correction to it.
Unfortunately, the money doesn't just disappear into nothing, and this will lead to interest rates rising across the nation. Business owners should be aware that their loans will most likely be affected as they're considered riskier.
4. COVID incentives & financial support
Government financial support for small businesses is in place until the 30th of June - including instant asset write-offs.
Business owners should consider whether they should take advantage and invest in new equipment and platform, or if they should wait until after the election as a potential new government may have different views of what and where they want to incentivise.
5. Public response to the new COVID variant
Right now, we're seeing a large amount of the public choosing to isolate, limiting their movements, and working from home. Without foot traffic visiting physical stores, business owners will need to invest further into eCommerce and try to engage their audience on social media channels.
All of these factors will affect businesses in some way, and unfortunately, it will take more than a single week to prepare for these events.
How businesses can prepare for change brought on by external forces
Businesses will need to both adopt a new mindset and start putting measures in place today so that by mid-year they'll have a better chance of withstanding volatility in the market.
Changing your mindset is the first step - taking the time now to better understand the globally connected economy and how changes in different nations and industries, in turn, affect your own.
The second step is to start making changes to your business processes and systems - whilst it can take several months, having put long-term strategies and technology in place will allow you to weather future events better.
How can an ERP help businesses become proactive?
In addition to changing the culture and mindset in their business, savvy business owners need to find software that can give them a clearer view as well as allow them to be proactive.
One software that we recommend our clients get is an ERP, which can be a great assistant to business owners wanting to understand what's going on across their entire business.
Some of the features that we consider critical in an ERP, especially in the current landscape, are:
Analytics - real-time data will allow you to see exactly what's going on in your business across almost every area;
Reporting - having reports that can highlight any trends in your data means that you're able to be proactive in your business investments and strategy;
Alerts - setting an automatic alert for late delivery or payments will ensure that you don't miss problems before they get too big; and
CRM - having a CRM will allow you to keep better track of your clients and vendors, and help build up much-needed trust.
Making changes today will help future proof your business
Whilst adopting a new mindset and implementing an ERP will take time, these positive actions will prepare your business for future turbulence.
By being able to understand the business landscape through trend reports, being alerted to discrepancies and sudden changes, and nurturing a forward-thinking culture within your organisation, these benefits will allow you to deliver better outcomes to your clients.
In a year like 2022, a secret weapon like an ERP will come in handy for businesses wanting to do more than just survive.
Taking the first steps towards change
If you're a small business owner currently experiencing volatility or if you're looking to be better prepared for what's to come, you can contact us today to discuss how a cloud-based ERP may benefit your business.
Our team of specialists works with businesses every day to help them implement and reap the benefits of an ERP, and we would be more than happy to discuss your needs with you.