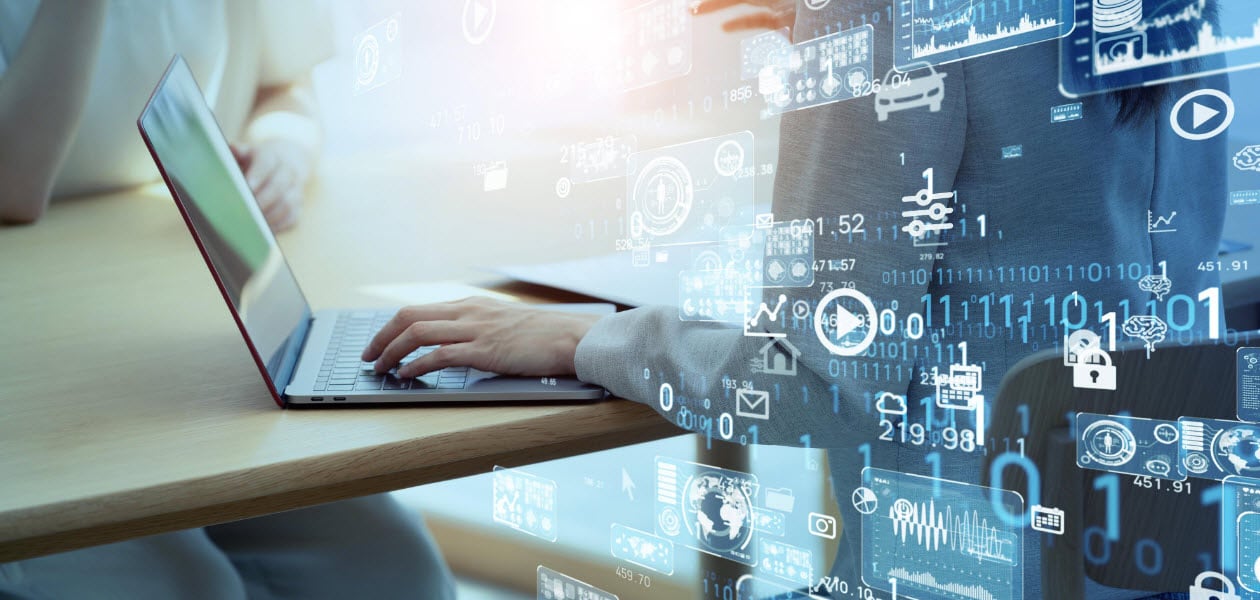 Making mistakes is part of life and business and can often lead us to make better decisions and smarter moves in the future. But some mistakes are costly, frustrating, and better off avoided - like those that often happen during ERP implementation.
ERP benefits are well known and often well worth the effort and cost of implementing new software. But it's a sizeable job and a serious investment. Make a mistake during the implementation phase, and you could very well quickly end up back where you started - with a system that doesn't support your business. And you will have paid a pretty penny for the experience.
Previously, we've spoken about how important the software implementation process is. It's the implementation, more than the software itself, that really defines the functionality outcomes you'll achieve.
An ERP is meant to make business more efficient, not less. And while there are mistakes that can be easily made during implementation, they can also easily be avoided with the right know-how. With the right approach and knowledge, it's possible to ensure implementation is effective, timely and no more expensive than necessary.
3 common software implementation mistakes
No one goes into ERP implementation with a lukewarm attitude and mindset. Businesses expect great outcomes from their investment and want to enjoy the benefits they've seen their peers and competitors achieve.
However, there are three mistakes made again and again during implementation that restrict businesses from truly benefiting from their software in the long run.
N

ot allowing enough time
It's not uncommon for businesses to want to be up and running with their ERP within four to eight weeks. To make this possible, several tasks need to be looked at, from cleaning the master data to learning the software to ensuring document layouts are all correctly formatted. While it's all possible within the timeframe, many business owners and leaders significantly underestimate the time commitment required to make it happen. Simply focusing on the day-to-day work and believing they'll "find time later" leads to the implementation being continuously delayed.
Thinking the tech will work magically out of the box
The benefits of an ERP don't come for free. For businesses to truly achieve the automation and efficiency they're looking for and make the most of particular functions an ERP can offer, they have to learn and understand how it all works.
For example, they might want to use their software to include a pay now option on invoices, which is a wonderful cash flow improvement technology. But to make the function work in the chosen software, they need to understand how it all works in the background.
Not

optimi

s

ing

for

individual

business
Efficiency looks different for every business and every business process. Not understanding how that process should or could work in an individual business case will lead to missed opportunities and not using the software to the best of its abilities. Simply automating a process doesn't guarantee the desired outcome - not through any fault of the software, but because the business process hasn't been reviewed, understood or optimised for the ERP.
Look before you leap
These mistakes generally stem from a lack of knowledge around the software and how it works with each business process. The more you know about something and the best way to do it, the better the outcome and the lower the risk of costly mistakes.
Simply, knowledge is power. Software is not a magic pill to transform business efficiency – it needs to be driven by someone and taught how to perform correctly for each business.
But not all business leaders are also software experts. Before choosing to implement new software, ensure you ask yourself:
Do you have the knowledge you need?

Do you have the skills and resources to gain it?

Do you have the time to commit to

learning it

?
Often, it all comes back to the number one problem facing smaller business executives: the lack of time. If we all had enough to sit down and seriously consider every detail of our business, we'd enjoy a lot more optimal outcomes than what we actually do!
Ensuring effective implementation, desired functionality and avoiding the mistakes that will stop you from achieving them requires finding a balance between gaining the right level of knowledge and still having time to run your business.
External knowledge can save you time and money
When tax time rolls around, you go to an accountant to do your return because they're experts, and they know all the deductions you can get. You'll end up with more of a return and less of a headache than if you were to attempt it yourself. The same logic applies to ERP implementation.
The best, easiest and most cost-effective way to achieve an optimal outcome without a major time commitment is to engage an expert implementation partner. You won't have to spend the time learning the ins and outs of implementation alone, you'll gain all the knowledge you need to ensure optimal outcomes and ROI, and you'll gain the relevant information that allows you to act and move faster.
An expert partner can guide you and explain how operations need to be implemented and keep you on track. The trick is selecting the right partner for you. When doing so, always make sure your provider:
Has t

he right attitude

and aligns their

method

to your

business goals

Demonstrates strong

experience

(

including

with

your industry,

of

specific business processes, and technical

know-how of things

like APIs)

Take

s the

lead

and guides you

in all key project poin

ts (

not leaving you to work out complex processes

on your own)
Tick off each of these traits, and you can be sure you're setting yourself up to achieve better outcomes, realistic expectations, and the functionality you need within the desired timeframe.
If you're looking out for a trusted software provider, it can help ask for referrals or look for positive testimonials. At Key Business Solutions, we've partnered with dozens of Australian small and medium businesses to implement leading ERP software and expand business growth and capability. You can read some of their success stories here. Or check out software solutions we can offer you with here.