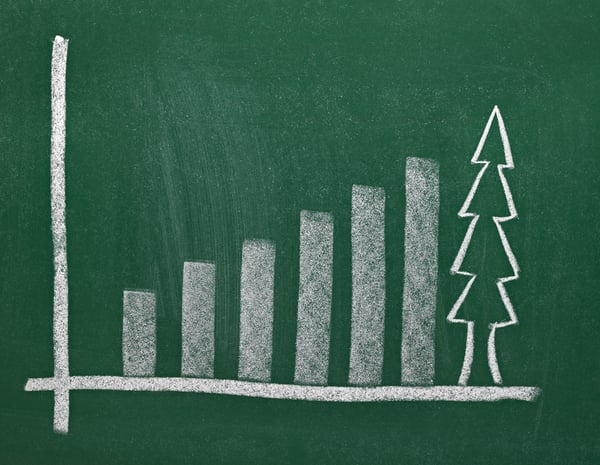 Apart from the seasonal businesses that get busier and thrive on the holiday periods, such as Xmas, most small and medium size companies find some down time on their hands. This can be an opportune time to work ON the business instead of working IN the business. Owners and Managers might use this time to make necessary renovations or major clean up of plant etc. This time should also be looked on as a time to reflect on your business systems. This is accentuated by the fact we are in a slowing economy and you as a business owner should always be on the lookout for any unfair advantage you can get, against your direct competition.
Some questions to ask yourself:
Are you running a finance system such as MYOB, Xero etc that requires many add-ons to manage your entire business?
Do you consider your current system as adding value to your business or is it just a tool to do the job?
Do you find yourself filling in excel spreadsheets constantly?
Are you constantly working IN your business rather than ON your business?
Can you get REAL answers about how your business is performing in all departments?
Do you have a handle on your projected Cash Flow?
Do you have access to Real Time reports?
So why is Xmas a good time to start exploring your business system options?
As I mentioned earlier, we are in a shrinking economy and therefore there has never been a better time to make your processes as LEAN as they can possibly be. A sluggish and recessing economy isn't good for anyone, especially small business. Therefore, most small businesses start to hunker up and go into their shell. It's sometimes hard to move out of your comfort zone and be more risk aversive. Generally, businesses that grow are the ones that take some calculated risks and is the sole reason why NOW is the time to explore further your business system requirements.
Let's look a little bit deeper:
When you look at the current systems you are using, most likely there will be a multitude of solutions that all try and talk to each other. You may have separate systems for: Financials, CRM, Inventory, Cash Flow analysis (excel), Reporting, Purchasing.
The real issue here is how well do all these systems integrate (talk to each other)? How many different vendors are you dealing with? When does each product get upgraded (are they all synchronised)? If something goes wrong, who is to blame? Are the systems a mix of cloud and on-premise?
The above points raise some very large red flags and even though it may not have been an issue in the past, as time goes by it will more than likely be an issue in the future. Having one "go to person" is so beneficial when requiring ongoing support.
Let's now look at some of the thought processes you generally would go through when contemplating changing the systems that are the lifeblood of your business.
What are the needs of all the areas of your business? Including but not limited to Customer Relations Management, Financials, Inventory control, Purchasing, Reporting.
What are the options available to you and which vendors have the best track record for your type of business?
When would you look at implementing a new solution?
Two things I have not mentioned yet are possibly the two most important items to consider. Cost and Time (resources, peoples availability). Let's discuss cost first. Having an all in one solution as an option gives you clear visibility on the costs involved. Also, with the options of Cloud and On-Premise, gives you the flexibility of budgeting as a capex (on-premise) or monthly operational expense (cloud). Did you know you can get a SAP Business One starter system for as little as $4 a day. To find out more information on a starter pack licence click here.
Now we come to time. This is the main reason why Xmas or most extended holiday periods is a good time to consider moving to an all in one solution. For example, a typical small business implementing SAP Business One, would on average be up and running between 3 days and up to Month, depending on the complexity of the business. Many people within a business should be involved when choosing a solution. Here is a list of people that are likely be involved from most businesses.
Experts in a specific department or field of operation
Managers from all departments
Good idea to have 1 or even 2 Project Managers that oversee the process
Key selection of end users who will be expected to use the solution
Now you are starting to see why NOW is a good time to explore. Many of your Managers and key people maybe have some available quality time on their hands and be less focussed on day to day tasks and more focussed on GROWING the business. In a down turning market, there has never been a better time to work ON your business. When the market up turns you will potentially be leading the pack with impetus to pull you away from your competition.
To find out more about SAP Business One contact us or get a free trial today.