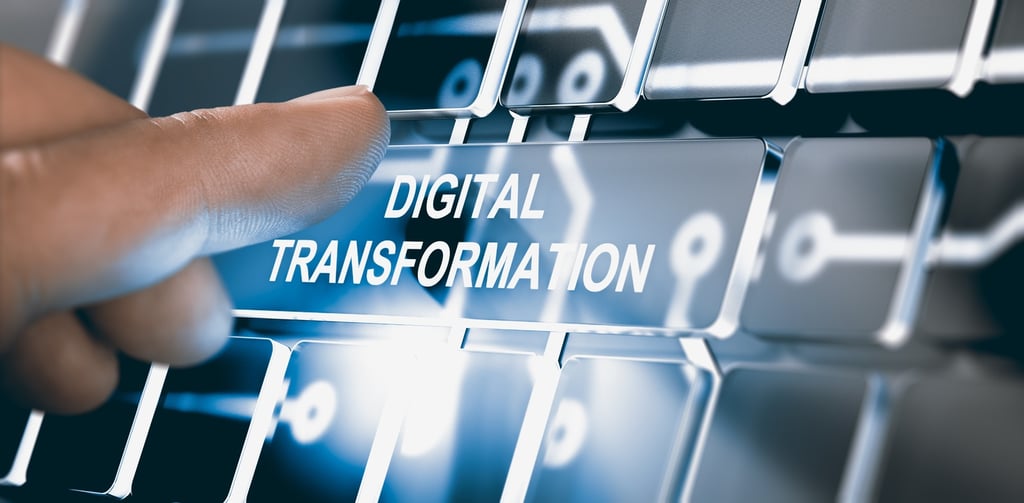 In today's fast-paced digital landscape, the need to innovate in both business strategy and execution has become paramount for companies of all sizes.
While this corporate adaptation can take many forms, digital transformations have been the primary solution for businesses wishing to scale their operational abilities.
The idea of a digital transformation in the business world is relatively universal, though the term itself can be translated and applied differently from one organization to another. In this case, it's essential to identify the critical components of a digital transformation and how businesses today can utilize its effectiveness.
However, in our experience small businesses are uniquely positioned to be able to take advantage of the oppotunities that exist as their size and ability to adapt quickly helps provide the agility needed to act on the core components of digital transformation.
What Is Digital Transformation?
In the simplest of terms, digital transformation is the adoption of digital technology into all areas of the business to bring better value to customers and significantly improve internal operations. This shift in the status quo enables companies to automate many of their day-to-day processes and redefine how they approach their market. While digital transformations are designed to advance an organization's current system process significantly, the implementation of newer technology also enables companies to introduce better, more innovative software and services to their customer base.
How Can It Benefit a Business?
The benefits of digital transformation are typically felt in all areas of the business in one way or another.
Better Team Collaboration - With the advancement of enterprise solutions and cloud technology, employees can stay connected to their organization regardless of where they're located. This ease of access enables better team collaboration and a much more effective workforce.
Improved Productivity - Digital transformations automate many of the manual processes that smaller businesses face on a day-to-day basis. This system optimization saves significant time and resources for an organization, significantly increasing employee output and operational efficiency.
Enhanced Customer Experience - Continuously ensuring customer satisfaction can be difficult for many organizations. ERP (Enterprise Resource Planning) solutions like SAP Business One feature advanced customer relationship management tools to track and significantly enhance customer interactions. Digital transformation allows businesses to better understand the customer journey, map internal systems and processes to that journey and continuously improve their experience.
Access to Advanced Analytics - By integrating advanced digital technology into a business's infrastructure, they have real-time access to important analytics, driving better business decisions and strategy. Improved data collection and analysis supports the development of multiple departments and contributes significantly to business profitability.
Why Is It Important to Build or Deploy a Digital Core?
Before the execution of a digital transformation strategy, several steps need to be taken to align the company for effective implementation. However, any digital innovation needs to start with the development or implementation of a digital core. Much like it sounds, a digital core is essentially the nerve center of the company and acts as a digital hub where all mission-critical business processes are managed.
For many organizations, a digital core comes in the form of an ERP system to automate business processes, capture transactional data and further develop operational efficiency. SAP Business One Cloud from Key Business Solutions in Sydney and Brisbane, for example, is an intelligent cloud ERP system that enables companies to successfully deploy all stages of their digital transformation while creating a sustainable environment for their growing operational needs.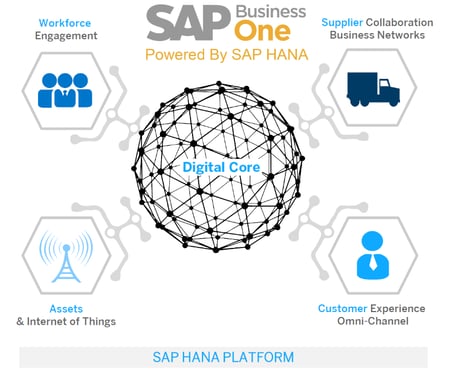 Enterprise solutions like SAP Business One are the driving force of all digital transformations and help companies continuously improve how they do business so as an SAP Business One user, you are already well equipped to start down the path towards digital transformation and the benefits that enables.
To help you understand how it all comes together we have provided a whitepaper that explains the core components and how you can effectively build and execute your own digital transformation project built on real business cases.
In addition, our team are available to discuss your specific business challenges and how you can leverage cloud accounting and cloud ERP solutions like SAP Business One Cloud to help you address those issues, cost effectively and with a minimum of disruption to your own business.
Click on the Contact Us button or to reach our consultants call us on 02 9648 3383 and we'll be happy to discuss your options.
Additional Sources:
https://www.cio.com/article/3199030/analytics/what-is-digital-transformation.html
https://www.forbes.com/sites/jeffthomson/2018/03/26/digital-transformation-isnt-an-option-its-a-necessity/#3afb98c57504