Many company Owners and Managers of small to medium sized businesses are constantly asking the same question. "Is an Accounting/ERP solution a good fit for our size of company and will I achieve a return"?
More software companies are coming to market with ERP solutions, providing a variety of cloud based and on-premise offerings. This has added a challenge to the decision-making process on not only which software company is chosen, but also will an on-premise or cloud solution return the best value to my business.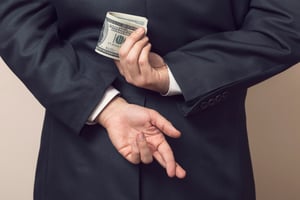 Clarity is also required to understand the total cost of ownership and be across any hidden costs that may be lurking in the background. A recent survey to small and medium sized businesses by a group of S P Jain graduates showed that high on the list of concerns for business owners was the "hidden cost" of any solution.
Here we look at the value to many businesses when implementing a cloud-based software solution such as SAP Business One. This includes any extra costs that may incur through the initial implementation and ongoing use of the software.
Let's start by looking at the daily and implementation cost of a SAP Business One cloud solution and what it includes.
What you receive for your AU$4 per user per day
1 user full access to a SAP Business One Professional Licence including the following:
Administration
Financials
CRM
Sales (Accounts Receivable)
Purchasing (Accounts Payable)
Business Partner Data
Banking
Inventory/Logistics
Resources
Materials Resource Planning
Service module
Human Resources
Project Management
Reports (Crystal)
Mobile application
Analytics (Dashboards)
Access to fully secure server from any location
Licence of either SQL or SAP HANA to run the database
Interim service packs and bug fixes
New software releases
Basic email support
What are the indicative implementation costs likely to be.
$3,000* one off cost - 3 day implementation for typical company size 1 – 3 users
$5,000* one off cost - 5 day implementation for typical company size 4 – 10 users
$10,000* one off cost - 10 day implementation for typical company size 11 - 20 users
*The implementation costs are only estimates and will differ slightly based on each company requirements. However, these can be used as a guide based on experience from dealing with various sizes of company. Some smaller companies have actually implemented the software themselves, using the many online training videos provided by the reseller.
As you can see from above there are no hidden costs involved and you should be able to take comfort in this to pursue a cloud solution for your business.
So what is the real value to your business by making a cloud based decision.
Below takes you along the thought process of a decision maker within a small business (3 – 5 employees) and the perceived value from many questions they have.
"Over many years my company has created many spreadsheets that are heavily relied on. These have become very burdensome and difficult to manage".
Spreadsheets are a very important tool in running of any business. However, they can easily get out of control when stored on individual hard drives. There is danger in revision history of a document and certainty that you are reading the current version. Having a centrally controlled database adds a lot of value to any business as costly decisions can be made on true and correct information.
"I am always relying on other people to give me information on how well our business is performing".
The analytics and reporting engines included in SAP Business One give everyone access to the information required. This saves asking for the same thing over and over again. How many times have you asked someone for an updated report for tomorrows board meeting. Would it not be a big cost saver of someone's time for you to just have this information at your fingertips whenever required. You could enrich this data even more with very low cost tools such as SAP Lumira Discovery or Power Bi.
"All the departments within my company seem to work autonomously but in isolation"
Having an ERP solution that can handle ALL of the business from Sales, Marketing, Logistics, Purchasing, HR etc. brings the business under one umbrella. People would argue this is an intangible benefit, however in my experience I see this as GOLD
"My business is profitable, but it would be ideal to know which parts of the business are more profitable than others".
This is one area that an ERP solution can add major value to any organisation. With the complex drill down technology available in a solution such as SAP Business One, questions like "which of my products are acquiring the best gross margin" is generally a click away. This can have a major impact on your profitability as you can focus on the products with the highest return as well as working on other products to increase their margin if possible.
"Why do my staff not know the answers to many of my questions"
One of the major benefits of having a self-serve mentality is that reliance on other staff members for valuable information becomes much less required. Instead the information is at the users fingertips and can be accessed from anywhere regardless if anybody is away sick or on annual leave.
"Our current system is several years old and I am concerned of the shelf life for future growth".
This never becomes an issue with cloud based software as you are always running the latest release. Also many features are added throughout the release cycle in the form of service patches. Many companies see major value in this due to the fact this is all completed by the software provider and no company IT resource is required. It's also a fixed cost and easy to manage as an OPEX.
"I am looking at expanding in the future which may require having offices in multiple locations".
SAP Business One can not only handle multiple locations from one database, it can also produce profit and loss drill downs into how profitable each entity is performing.
"Is my current system helping me to run the business rather than helping me to run a better and more evolving business".
With the wealth of data available to you, you can constantly look at ways of improving your business. Major growing corporations cannot survive without ERP solutions and now with cost effective cloud solutions, small and mid-sized businesses can take advantage of this mainstream technology.
When evaluating any cloud based solution you need to make sure your final decision is fully informed. Always speak with the experts such as Key Business Solutions which will give you comfort that when you choose a cloud based option, it is going to work well for you and your business.