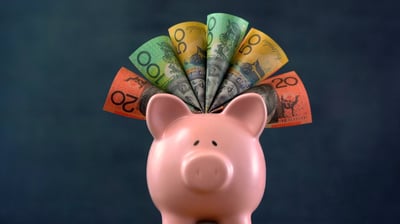 Budgeting is one of those unavoidable tasks that most of us would prefer to avoid, especially when budgeting and/or forecasting for a corporation of multiple moving parts. At Key Business Solutions, we wonder if it has anything to do with the tool you are using to tackle your planning processes. Any healthy sized organization can likely agree that Excel spreadsheets are just not intuitive, dynamic, or powerful enough to handle modern business demands, and it might be the right time to begin the search for a third party budgeting solution to simplify and enhance planning processes. The modern tools expedite budgeting and forecasting by including the collaboration that is naturally requisite in planning for the future. Living within the organization's means is important to maintaining a competitive edge and a place in your respective industry.
Budgeting and forecasting tends to involve multiple players bringing current research and historical actuals to the table for a new, informed strategy. Most financial professionals have used Excel since at least undergraduate years, and despite being trusted, it can be logistically tedious when more than one moving part is working together, when it comes to collaboration, consolidation of spreadsheets, and security. Because most of us already have Excel, investing in an Independent Software Vendor (ISV) product might seem expensive. In this article, we will explain why third party budgeting solutions are becoming more popular by highlighting how they are improving the SAP Business One processes.
Easy-to-use, collaborative, and flexible budgeting platforms have elevated the prominence of ISV budgeting and forecasting software. One of the premier elements to some of the most intuitive tools is Excel's familiarity in formatting and coding, built right into the spreadsheet software. In other words, the software is a ribbon add-in that makes it possible to get away from linking separate, manually built spreadsheets. The most powerful solutions focus on automation, dynamic accounting logic, and reusable templates for your ease of use.
We spoke to a CFO that mentioned her hesitation when it comes to selecting and implementing ISV software because of logistics and security hiccups. Key Business Solutions is happy to report that modern budgeting software offers built-in password protection and customizable e-mail distribution, meaning that supervisors can securely have ownership in the budgets that they have to manage, while avoiding long, attachment-heavy e-mail threads. Putting together a collaborative and complete company-wide plan for the financial future becomes a simple task for the budget manager.
If you add up the costs of energy, staffing, time, and financial facets of planning, investing in one of today's solution could be very valuable for your team. What should you be evaluating, in terms of vital features and functionalities when searching for budgeting software to upgrade your planning processes? Think about these: Excel versus proprietary interfaces, budgeting functionalities, integrating live from SAP B1 versus querying information from a BI data store, the flexibility of positioning within a complete suite of BI tools, and the dawn of web budgeting.
To continue learning more about budgeting for SAP Business One, read the rest of this article here.