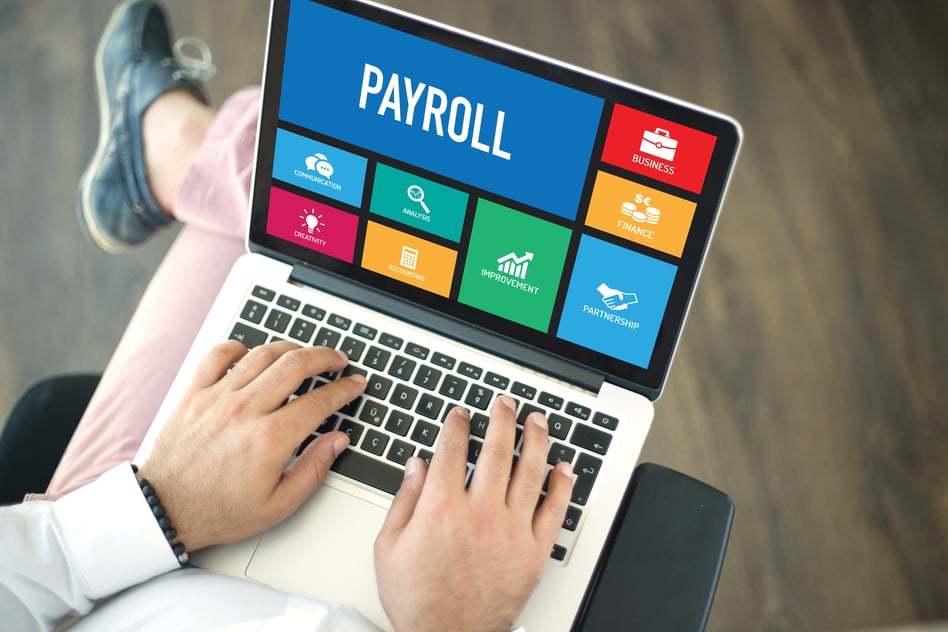 With the Australian government having started Phase 2 of its Single Touch Payroll initiative at the beginning of 2022, businesses now need to report even more information to the Australian Taxation Office each pay cycle.
To meet these obligations, the payroll software they use can significantly impact the time it takes to do payroll as well as how much visibility they have across their entire business.
Unfortunately, many SAP Business One users aren't aware that there is a payroll integration with their ERP, leading them to use different software that only slows down efficiency and increases the risk of mistakes.
In today's article, I'll be discussing the payroll integration with KeyPay that's been written by KBS specifically for SAP B1, and some of the standout features that make payroll a breeze for B1 users.
The upside to Single Touch Payroll
The STP initiative was introduced to reduce the reporting burden on businesses, but this of course meant businesses needed to find STP-compliant software and make changes to how they managed payroll.
And while this understandably inconvenienced many businesses, it also brought about opportunities to:
Improve internal processes and systems
Identify and close compliance gaps
Get clearer insights into the business
The last point is the most important as STP Phase 2 expands on the items that need to be reported, further increasing the amount of valuable real-time data and insights available to businesses. This data informs decision making and gives business owners more confidence in the way they manage their business.
But the amount of value businesses get out of STP also hinges on the payroll system that they choose.
Payroll management made easy for SAP Business One users
Just one payroll mistake risks sending the ATO after you, and one of the ways you increase your chances of making a mistake is using payroll software that's not integrated with your ERP.
The good news for SAP B1 users is that KBS has written an integration which can connect SAP Business One to KeyPay, an Australian-owned payroll provider. It comes fully integrated via the SAP B1 Service Layer and is built for the needs of growing businesses.
This payroll system comes with a whole host of useful features, such as:
Automatic STP-compliant reporting to the Australian Taxation Office
Automated notification, super payments, and termination and leave calculations
In-built modern awards interpretation
Employee self-service for timesheets, leave applications, expense management, and personal details
Easily built and managed rosters
Customised Fair Work compliant payslips
Easy to use and visually pleasing user interface
Packed with functions that make running your business easier, KBS Cloud Payroll is truly a game changer for business owners that want to reduce their paperwork, stay compliant, and centralise their data.
By using KeyPay to manage your payroll, you can:
Reduce errors - this integrated payroll system works perfectly in sync with your ERP, giving you the correct and most up-to-date information available to work with
Stay compliant - with automated reporting and built-in compliance, it's easier than ever to make sure that you're fulfilling all your legal obligations as an employer and small business
Make payroll accessible – KeyPay is easy to use, and I've found that many of my clients have a very quick uptake of this software. The benefit is that if your payroll person is unavailable, you're able to handle payroll yourself with relative ease
Get insights into your business - by utilising your ERP across your entire business, you now have full visibility into your financials and employee activities. View the operating costs of your business, the productivity and output of your employees, and upcoming rosters all in one place
Save hours of time - get your precious time back with automated tasks that make sure you never miss a payment or report, as well as employee self-service. You now have more time to focus on the value only you can provide your business
Improve your visibility and compliance with SAP B1 and KeyPay
With a starting cost of just $10 per employee per month (including the SAP Business One integration), KeyPay returns your investment tenfold with the time savings, visibility, and employee management benefits it provides.
If you've been looking for a payroll that's compatible with your business, you can learn more about the KeyPay integration here, or contact our team to discuss how to start using it today.