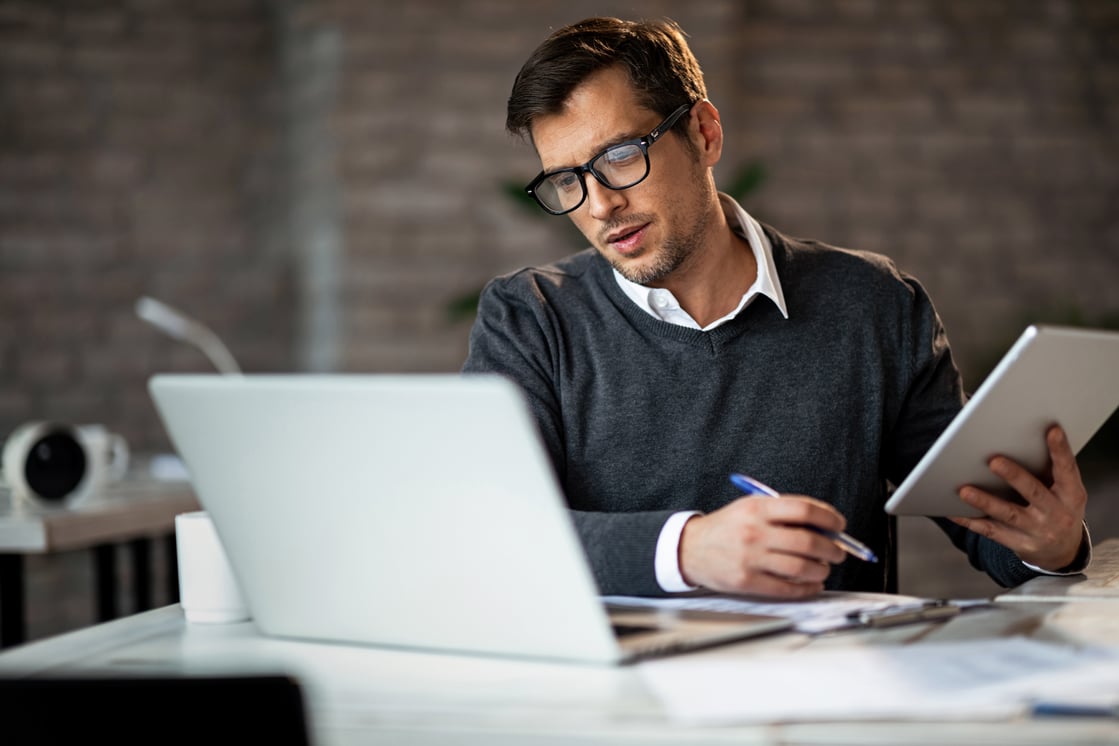 In today's world of hybrid work, being constrained to a business system that can only be used on-premises (on-prem) or on desktop devices can be both frustrating and detrimental to your business.
And even before we all had to work from home, it was challenging for users that had to travel to sites or interstate meetings and couldn't access urgent information quickly. Not to mention that the cloud versions of SAP B1 still required a PC to run the application – something that wasn't immediately available to travellers.
The best users could do was run a remote desktop through the browser to access the software outside of work devices, however, this was both slow and hard to navigate.
While SAP B1 does have mobile apps, they're not as rich as the client itself and limit users in what they can do and the data they can access. In 2022, users expect to access full versions of their business applications outside of work and on their mobile devices.
This is why I'm happy to report that your frustrations are over because SAP Business One is now available through your web browser.
SAP Business One Web Client improves productivity and data accessibility
The beauty of SAP Business One Web Client is that most things you were able to do through the application, you're able to do through your browser. This is substantial for users who want an easier and quicker way to access their business software.
It's also the same SAP Business One that you're used to, just in your browser. Because it's built on Fiori principles, it's like any other SAP experience, making your transition quick and easy.
The web client's crowning jewel is its ability to interpret and visually display your data. It gives you a much more accessible view of your data in a format that suits you. You can customise your own interface and design your own views, or what they call "cards", and arrange them in an order that suits you. Your data is available to view in charts, pivot tables, heat maps, and more.
The web client comes packed with some fantastic extra features:
100% accessible – wherever you have an internet browser (on a laptop, tablet, or mobile), you can access the web client. This makes for a truly harmonious experience if you have to switch on the go;
Seamless Office 365 integrations – most businesses run on Office 365, and the web client's integrations are sure to please anyone. An integration with Microsoft Teams allows you to start a call or meeting straight from within Business One to discuss the particular element that you're viewing. You're also able to select data and launch Excel in another tab to work with it in there;
Sophisticated analytics – the web client has a sophisticated analytical charting interaction which is ready for you to use at a moment's notice. You're able to take cubes of data and build measures and attributes to see what the data is doing. For example, this allows you to map the number of products sold against a geography, a KPI, or budget; and
A helpful assistant – if you're ever unsure of a certain feature or widget in the web client, you're able to click on the question mark icon next to it and an assistant will guide you through the process you want to follow. This enables easy, frustration-free learning.
How can I start using SAP B1 through my browser?
The SAP Web Client is available to all SAP Business One users running version 10 or later. Most users will already be running the latest version of the software as this is part of your annual maintenance package.
As to how you can start using it, you'll need to enable the web client through your application, but once it's done you're all set to go without needing to do this set-up every time.
Learn at your own pace
Some applications are hard to navigate - which can be time-consuming, and we know business owners are busy. This is why, as part of the new rollout, SAP has launched a website complete with easy-to-follow video tutorials, user guides, a community, roadmap, and more. You'll be able to start running SAP Web Client with a minimum setup.
Appropriately titled Learn SAP Business One Web Client, this is your one-stop shop for resources and helpful tips on how to use the new web client and get the most out of it. You can access this site for free.
Start accessing SAP Business One from anywhere
SAP Web Client gives your business added agility and a more accessible way to run your business, both of which are critical in today's ultra-competitive and changing world.
Many of my clients have already started using the web client and report just how freeing it is to use their ERP on any devices they want, from anywhere in the world.
If you're unsure of how to enable the web client or would like a little help, please don't hesitate to contact my team for some assistance.